Our summer started off with St George's Day Celebrations with our trek cart mounted dragon and sound system helping entertain the crowds.
With it being summer we tried to spend as much time outdoors as possible and on the 10th May we were geocaching in Forty Hall. Followed by an entertaining evening of Circus Skills learning a clown hat routine and all about diablos.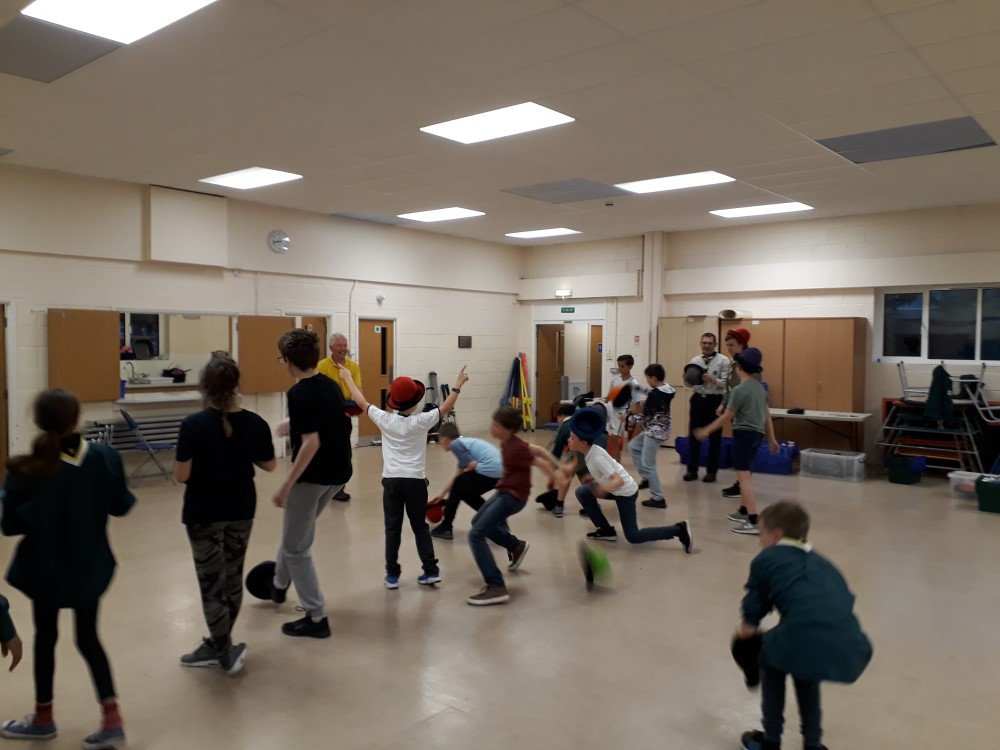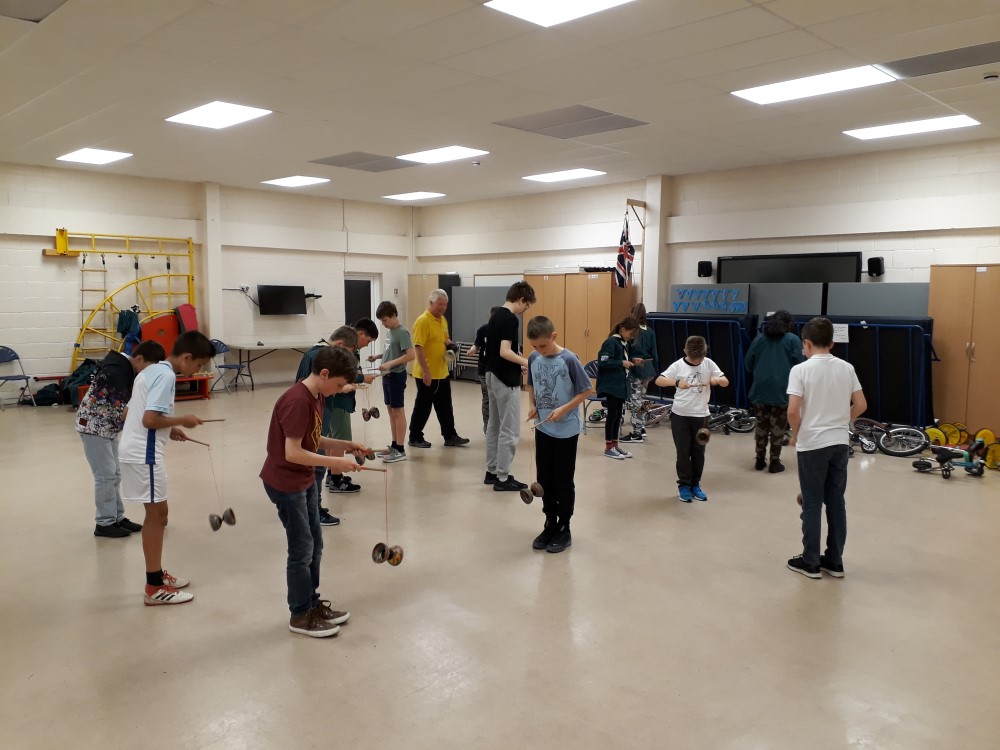 The very next day our team acquitted themselves very well at the 5-a-side football with a mid table finish.
As June began we had a little trip by train to Bounds Green and Scout Park climbing wall. We were very lucky with the weather with it just about remaining dry enough for everyone to have plenty of climbs.
Next up was a bit of exploration of the local countryside on a very nice evening learning and practising navigation.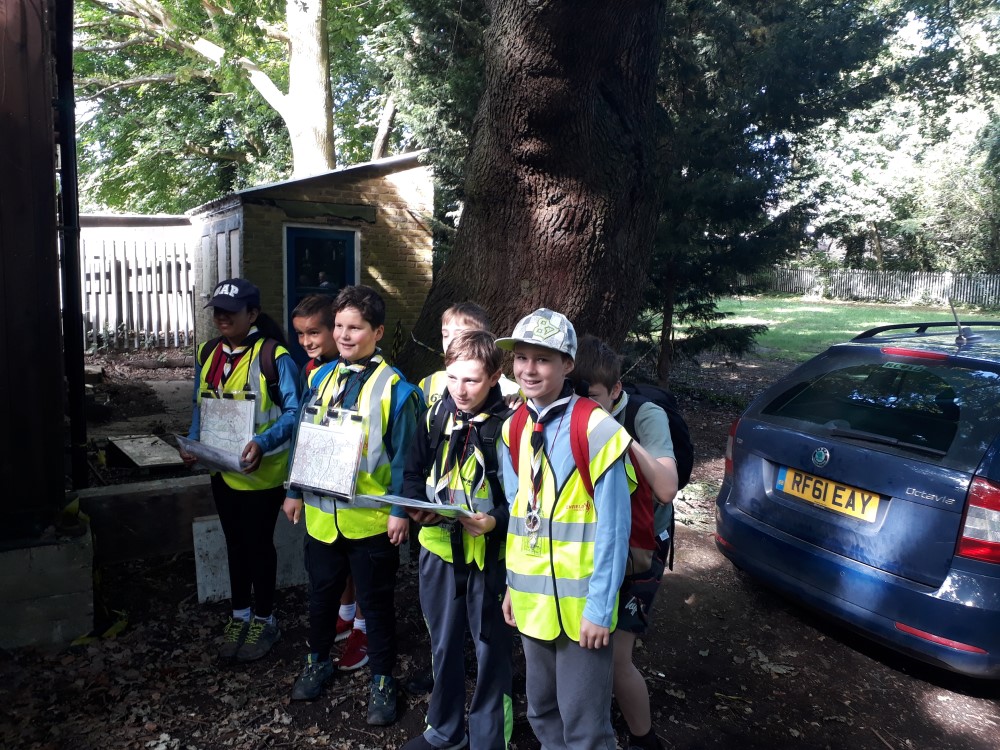 Then it was time to test those skills in competition at the District Day Challenger which had all sorts of bases with activities around a 10km route. Although if you ask the scouts they claim to have walked a lot further than that. We entered 2 teams finishing 4th and 7th out of 12 teams.
Continuing the outdoor theme we hosted the 18th Edmonton Scouts for an Incident Hike in Whitewebbs with various point scoring activities dotted around including a light supper of pancakes and watery teamwork challenge. https://youtu.be/aTaVlt2Wfns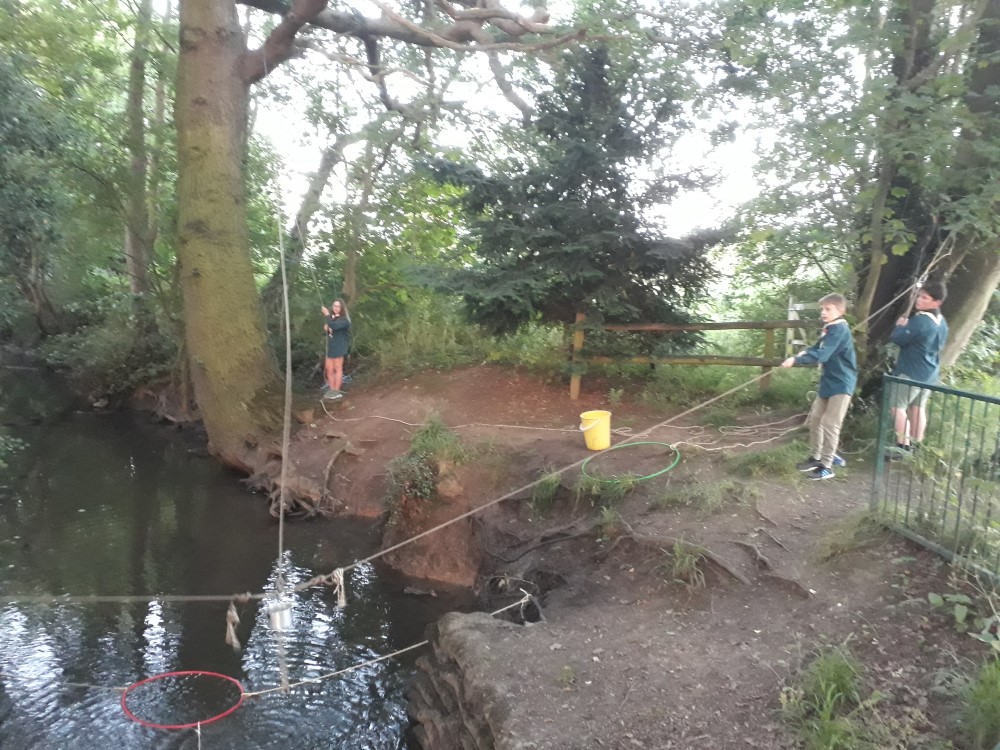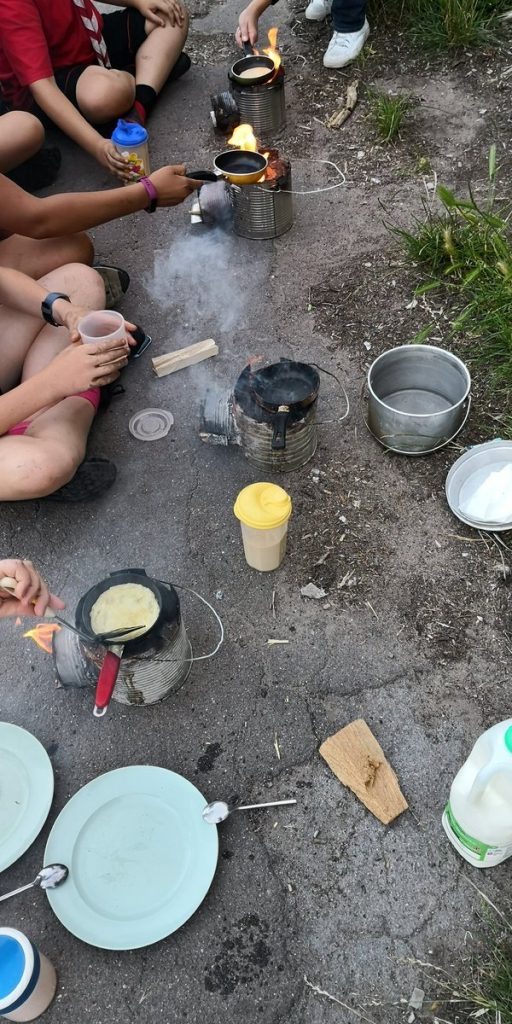 Finally we were guests at the cub and beaver camp at Rammey Island where activities included backwoods cooking, Frisbee Golf and a pioneering rope bridge.